Date:
2018/03/28

, 18:00

-

19:30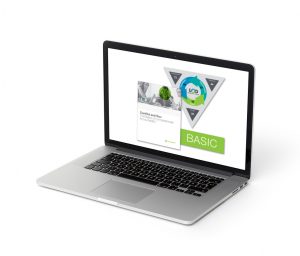 Step 1: Your Drama Resilience Assessment (DRA)
How resilient are you? What's your potential?
Step 2: Your learnings from this 90 min webinar:
what's positive conflict
how to identify negative conflict (Drama)
the roles you play in conflict (unaware)
how to face drama with Compassion Skills
how to create a culture of Compassionate Accountabilty™
You find more information on Leading Out of Drama® on our Website - look at  key4c.com → Methoden → LOD...
Conflict is just pure energy!
Use it - for positive outcome!
| | |
| --- | --- |
| | Your host: Frank Schöfisch |
Your invest
for your personal DRA-Profile1)
+ "Conflict and You" Skript1)
+ 90 minutes Live-Webinar2)
79,00 EUR incl. 19% VAT
1) All documents ("Conflict and You" Skript and DRA-Profile) in english
2) The Webinar wil be held with Online-Meeting-Tool "blizz" (Product of Teamviewer, blizz.com). The customer is responsible to setup his devices.
What happens during and after registration? - Click here to open
register with Name and address
pay your fee with PayPal or prepayment (bank transfer)
invoice and login-information for the Drama Resilience Assessment (DRA) will be send to you within 24 hours after receipt of payment. Please consider this for your payment.
register on the MyNE plattform - the developers of the DRA - Next Element Consulting (USA) - and take your DRA (duration: max. 30 min)
As you finish your DRA we will verify the data and email the "Conflict and You" script and your DRA-Profile (PDF-files; you can find a reader on get.adobe.com/en/reader). You must finish your DRA lately 12hours pre to the webinar, to deliver the documents on time! 
With the documents you'll get the login-details for the Live-Webinar. The Webinar will be held on "blizz" by Teamviewer. Please make sure that you have installed, configured and tested all necessary software/apps on your device.
Curious? You want to be part of it?
Register here!
{event_open}
For more events goto our Event-calendar